Major Project/Adverse Event Management
Synoptic Management is particularly skilled in the management of adverse events, such as fire and flood, as well as in major capital improvements' projects, such as penthouse additions, renovations of common spaces, storage facility build-ins and more. In all cases, we will have fully licensed, experienced restoration crews in your building within hours of an adverse event and we remain on site with those crews to oversee the process from beginning to end.
Adverse Management a skill thats sometimes needed when something goes terribly wrong.  Most of the time buildings perform as intended.  However extreme situations do happen, and when they occur you want to have a company on your side who has a tactical plan that can neutralize these adverse issues and bring you back to normal conditions.
---
Rapid response to fires, floods and unanticipated damage to buildings.
Major capital improvements management.
Property tax appeals.
Difficult insurance claim management.
If you would like one of our property management specialists to contact you, please click here or you may call us at (212) 362-5679.
Please call us today at 212-362-5679 to learn more about our adverse management solutions.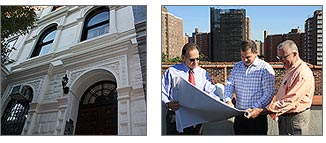 Synoptic Management Corporation Also Offers…

Management of Sales, Transfers and Alterations
All Local Laws (11, 84, etc.) and facade repair management.
Assist the Board in reviewing policies and procedures.
Review and preparation of all sales, sub-lease, alteration, and rental applications.
Financial package submissions for Board review & approval.
Professionally orchestrated sales and closings at our office.
Inspect and verify that all alterations / renovations are performed in accordance with NYC Department of Buildings' codes.
Resident refinancing & transfers of co-op stock shares.
General Property Management Services
24/7 on call service
Sales & Brokerage
Online maintenance & application requests
Professional property management software
E-mail access to all our staff
In-house lockbox & deposit scanner.
Online payment option for maintenance and rent.