Financial and Administrative Services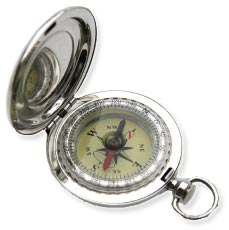 Synoptic Management is a comprehensive property management resource for Co-Ops, Condominiums, "Holders-of-Unsold Shares," Rental Properties and private homeowners alike–throughout the metro New York City area. We offer a wide range of financial and administrative services.
Below is a list of our basic back office services:
---
General Administration
Administration
Compliance with government regulations
Customized financial information in comprehensive, understandable formats
Insurance discount program
Processing of sale and rental applications
MDR
Review of all Service Contracts
Fire Safety Plans
Insurance Policy Review and Claims
Rentals Department
Sales
Violations
Volume discounts on purchases and services
Accounting Services
Accounts Payable
Accounts Receivable
Annual budget and comparison
Cash or Accrual Accounting
Expert financial analysis and oversight
Monthly Billing
Monthly Detailed Financial Statements
General Ledger Reports
Monthly Bank Statement Reconciliation
Payroll Processing
Reserve Funds Management
Review of all vendors' contracts
Timely Arrears Reports
Electronic Billing and Payment Options
If you would like one of our property management specialists to contact you, please click here or you may call us at (212) 362-5679.
---
What Our Clients Say: I've worked with numerous property management firms over the decades.  What truly separate Synoptic from others is their attention to detail and attention to execution quality.  They don't start on projects until everything is triple checked, and everyone is on the same page.  In the past this has gotten other NYC management firms I worked with in trouble, and this is something that Rafael and his team do an exceptional job in preparing for!  I am extremely satisfied with their team and highly recommend their financial services to anyone who needs help managing their building projects!
Jonathan S.
OUR ARRAY OF FINANCIAL AND ADMINISTRATIVE SERVICES INCLUDES:
Detailed monthly financial reports.
Preparation of annual budgets and quarterly budget comparisons by month or year.
Real Estate Tax Assessment, Assistance with J-51 Filings and MCI filings.
Preparation of monthly maintenance, common charge, and rent invoices for residents.
Accounts Receivables & Payables.
Cash/Asset Management.
Reserve Fund Management.
Mortgage refinancing.
Filing of Quarterly and or Annual Corporate Tax Returns: Federal, State and City as required.
Provision of Real Estate Attorneys, CPAs, Tax Certioraris.
Financial Analysis and Oversight.
Bank Account Reconciliation.
Maintenance of owner and corporate records.
Manage Weekly or Monthly Staff Payrolls.
Work together with CPAs on Annual/ Quarterly Audits